What will be the complaints?
In general all Asthmatics will have one or all the following complaints
Wheezing: Whistle like sound, will occur when your airways are partially blocked. 
Breathlessness: Breathing difficulty at rest and following coughing associated with wheezing and/or chest tightness/heavyness
Cough: especially night time cough , usually dry, can have thick secretions 
Ones with severe asthma  will have persistence of  above complaints or increase in above complaints with or without hospitalisations, despite being compliant with treatment. 
Have a checklist for asthma control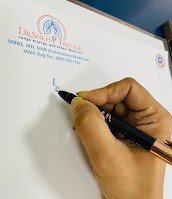 Treat acidity, rhinitis sinusitis, reduce weight in obesity scenario.   (Surya namaskar link) :https://www.youtube.com/watch?v=PGzhhyGx4vI
Avoid exposure to irritants- smoke, paints, varnishes, construction dust, whom we call as irritants. 
Furthermore, it is vital to ensure, an asthmatic has good knowledge about his condition, since its a long standing illness it can affect development in young children and has an impact on adult mental health. 
For more info on dos and donts in Asthma: https://www.ciplamed.com/content/do-s-don-ts-for-asthma-patients
We follow a step ladder approach for Asthma management, along with respiratory breathing exercises, prevention of viral infections by influenza vaccination. Since the infection, can act as triggers for worsening the Asthma.
Inhaler containing steroids are the mainstay. Unlike the oral steroids they are better for long term use since they provide less systemic effects and hence side effects, we spray the inhaler only locally over the airways and rinse out the rest of inhaler medicine. 
Oral steroids are given after weighing the risk and benefit, and after side effects are minimised. They are given in severe cases. Only if the initial steps of treatment do not work for you.
If repeated oral steroids are required , then we may assess you with few blood tests and/or skin prick allergy test.
Majority of patients respond to above steps of treatment. Few of them remain uncontrolled for whom  eligibility wise we can offer the following :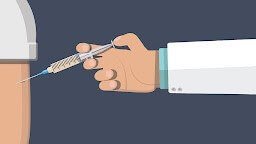 Adding biologics such as Omalizumab, Benralizumab. Biologics are drugs derived from our body cells to give a targeted treatment. They try to rectify the cellular level problem. Biologics are used in Adults, above 12 years of age. Adverse effects wise:  sinusitis, pharyngitis. And like any new drug can cause allergic reaction. However they are good alternatives to steroids. Cost is often a factor. Supervised  injections are given periodically, till four months to begin with, if response is noted, then continued further.   
 Allergy test results, will decide whether you are a candidate for  Bronchial Thermoplasty.
In Bronchial Thermoplasty – Precisely controlled radiofrequency pulses are applied to the airway via bronchoscope. It is safe, and minimally invasive. Requires three to four sessions.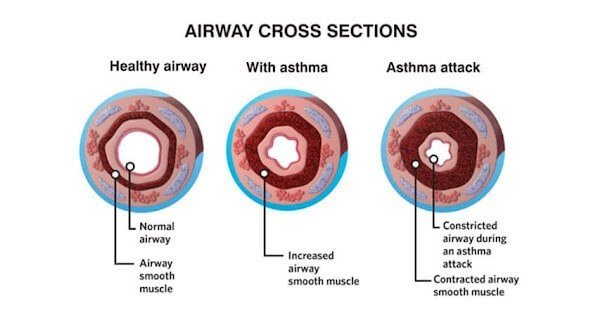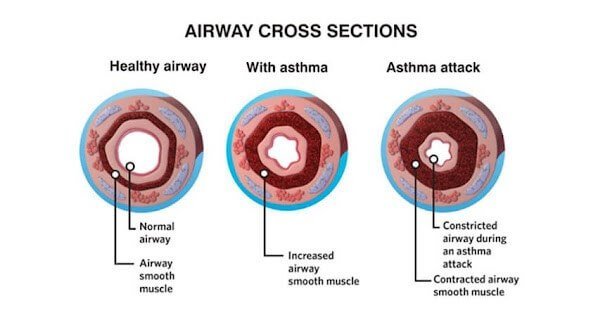 Aim is to open the airways.  We can see in the above picture how the airway gets thickened in Severe Asthma . In Bronchial Thermoplasty the airway smooth muscle thickening is reduced. There is no surgical incision. Can be done in outpatient setting.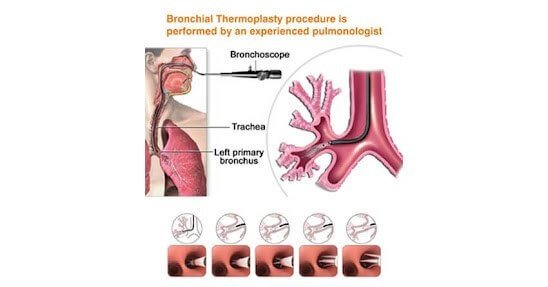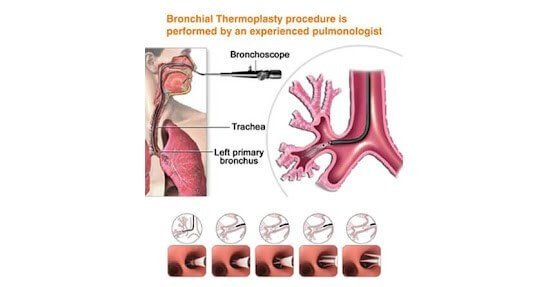 Immunotherapy – Has a major role in allergic rhinitis, than in Severe Asthma.